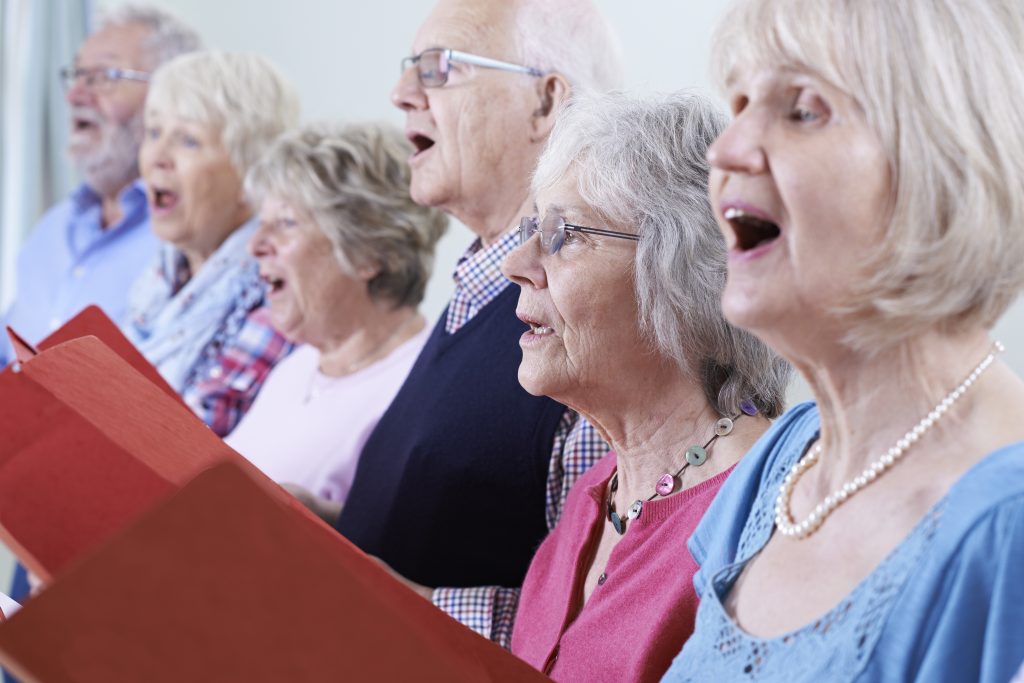 Over the past 25 years there has been an increasing awareness of the positive impact arts and creativity can have on individuals and society. Theorists have described arts-making as an intrinsic form of behaviour that supports the health or 'wholeness' of individuals, whilst researchers have recognised the positive impact of participating in art activities on individual self-esteem and confidence levels. On a wider level, the role of the arts in terms of creating cohesion within communities and developing public awareness of the experiences of others is also increasingly acknowledged
So it's no surprise that a recent study in The Journals of Gerontology found that community choirs reduce loneliness and increase interest in life among older adults. The study included 390 people who sang together weekly in 90-minute sessions and performed publicly three or four times.
While previous studies have examined the benefits of group singing, as an effective way to forge feelings of connection and inclusion, this one focused on people with a median age of 70.
How does singing help?
The power of participating in a choir may stem from two sources—the sense of community and the music itself says Stephen M. Scheinthal, DO, a gerontologist at Rowan University in New Jersey.
We know that loneliness in older adults is linked to declines in cognitive ability, function, and motor skills. We now understand that participation in cognitive leisure activities, such as singing groups can offset those declines.
"Especially in the winter, when the days are shorter, there's a tendency for adults in particular to want to withdraw into our homes and stay in" says Scheinthal. "Going to choir gives you a sense of belonging and a sense of community,"
The community power of music
So why do choirs offer greater psychological benefits than other types of group activities?
Music has the power to arouse emotion, says Scheinthal. "It makes us cry. It makes us smile. It makes us feel things deep inside. It evokes fond memories from our past."
Add to this the fact that community choirs are not expensive and can be tailored to the musical tastes of a group and are easy to access—with almost all interested parties to join.
If singing's not your thing
Of course, not everyone likes to sing. The good news is that other arts-based activities may offer similar benefits. A review developed by The Baring Foundation found that mental wellbeing, increased confidence and self esteem amongst participants were benefits of participatory art engagement.
The review suggests that it is evident that engaging with participatory art can improve the wellbeing of older people and mediate against the negative effects of becoming older.
However when it comes to physical wellbeing, particular art forms may lend themselves more than others to significant physical health improvements (such as cardio- vascular, joint mobility and breathing control). These include dance, singing and playing musical instruments.

The study found that, compared to people in a control group, participants reported better health, fewer doctors' visits, less use of medication, better mental health, and more involvement in activities.